Thirty students selected for three-day leadership training
This week a select cohort of underrepresented minority STEM students begins an exclusive leadership institute aimed to prepare participants to be leaders of diversity and inclusion in science across the country.
The SACNAS Chapter Leadership Institute (CLI) is led by Society for Advancement of Chicanos/Hispanics & Native Americans in Science (SACNAS) and funded by The Genentech Foundation.
The institute, held August 3 – 5 at San Jose City College, is two and a half days of leadership development workshops, networking opportunities, extensive community building, and inspirational speakers, including five alumni of the Linton-Poodry SACNAS Leadership Institute (LPSLI).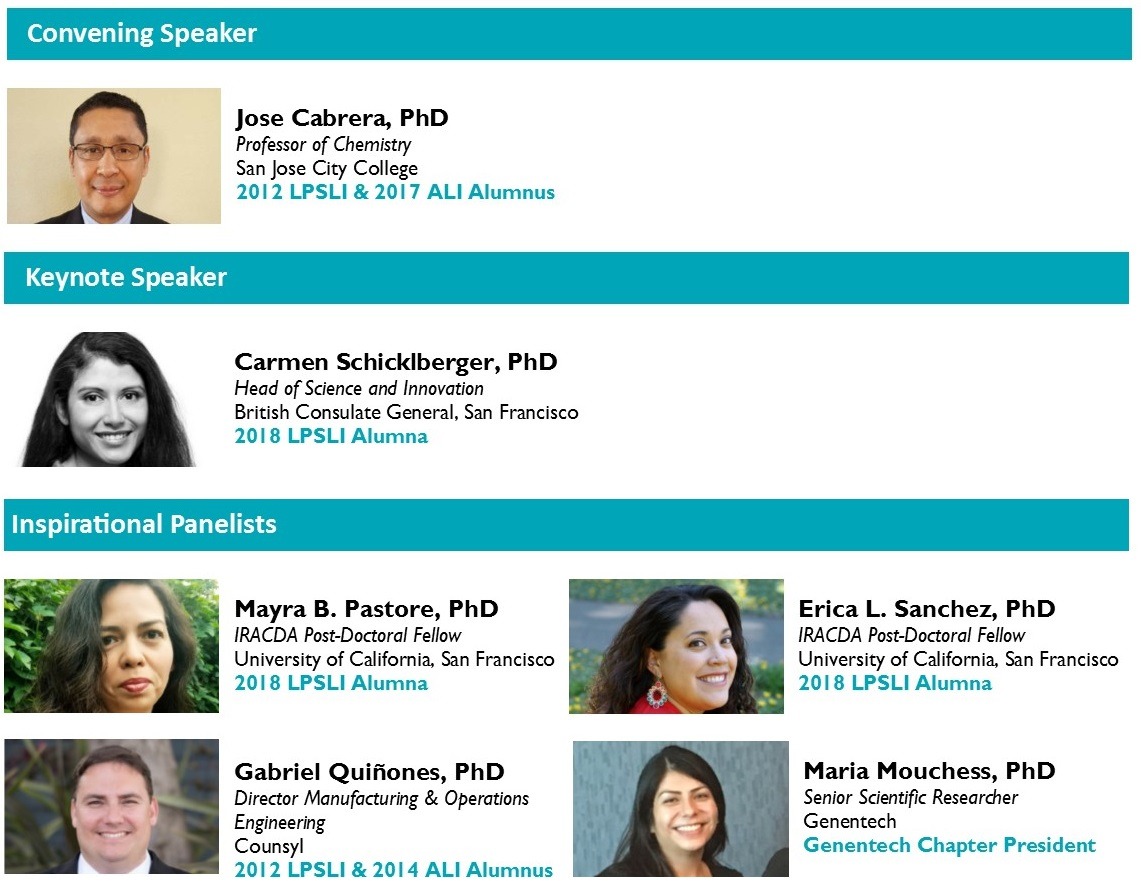 Thirty participants were selected from a national network of 115 SACNAS chapters that work year-round to strengthen community and peer support for minority scientists at the local and regional levels. CLI participants represent community colleges and universities across the country, including both undergraduate and graduate students from Hawaii, Oregon, California, New Mexico, Texas, Iowa, and Maryland.
SACNAS Director of Programs, Mr. Rolando Madrid says it was critical to broaden this year's institute to the national level. "As we expand these leadership opportunities to minority STEM students from all over the U.S, we are ensuring that each one will be equipped with take-away skills and a strong network of support to return home and assume their roles as leaders for their community."
CLI is the fourth in a suite of leadership trainings offered by SACNAS in 2018. The programs are dedicated to building the capacity of our students and professionals with the necessary leadership skills to advance their education and careers and to lead change at the highest levels.
• Community College Leadership Day – June 1, 2018
• Advanced Leadership Institute – June 4 – 7, 2018
• Linton-Poodry Leadership Institute – July 16 – 20, 2018
• Chapter Leadership Institute – August 3 – 5, 2018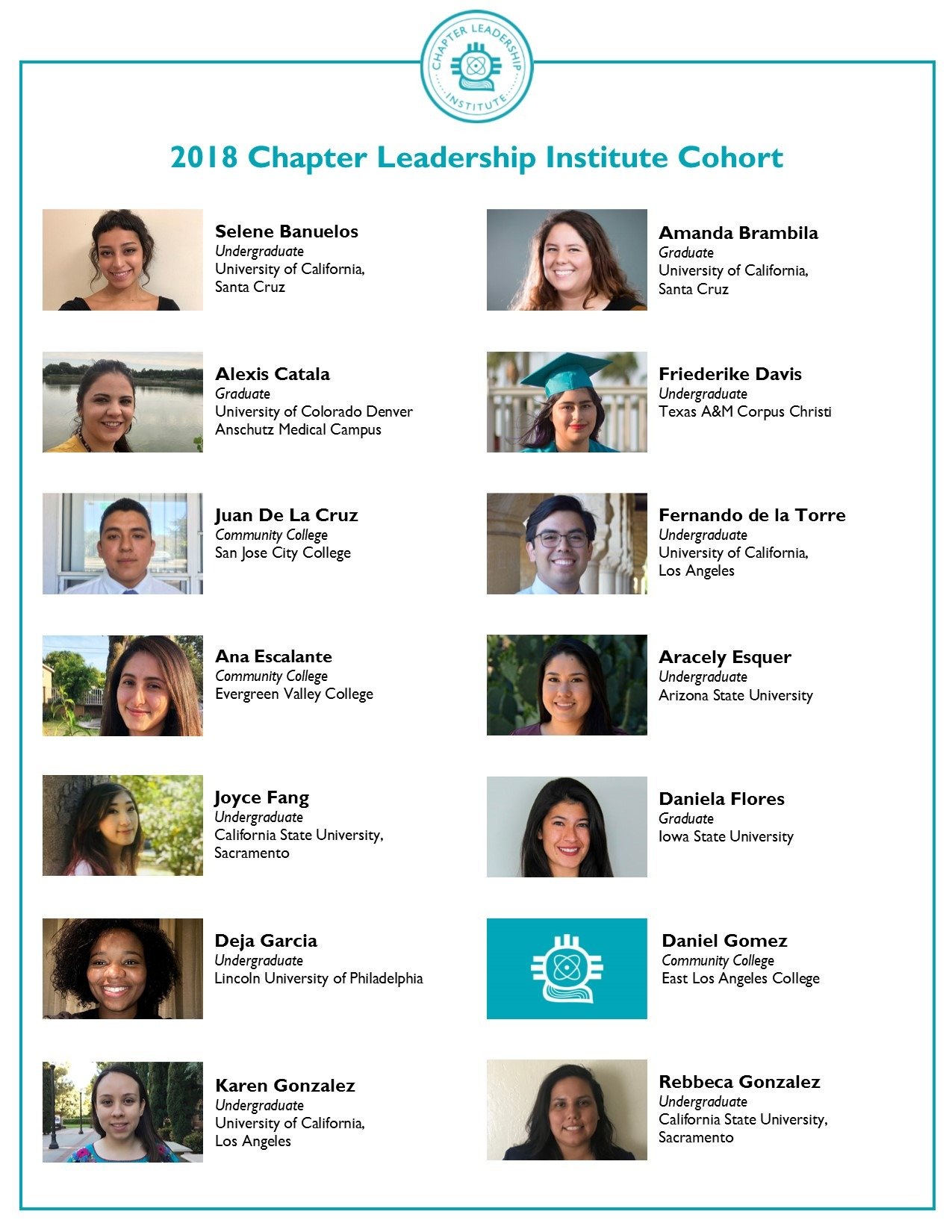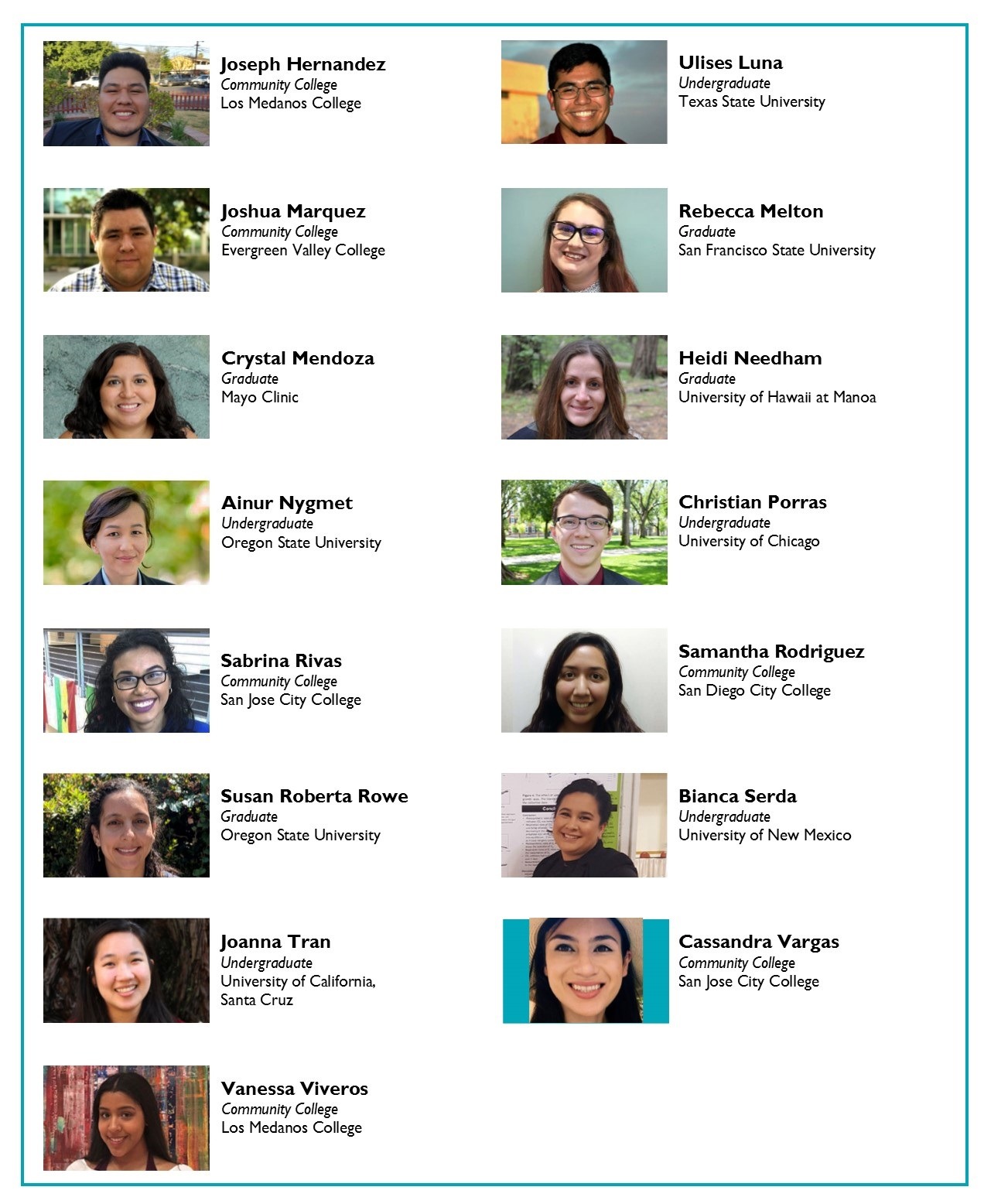 View the SACNAS Chapter Leadership Institute Cohort.
Follow the SACNAS Chapter Leadership Institute on social media using: #2018CLI
About SACNAS & The Genentech Foundation
For more than 45 years, SACNAS has served as an inclusive organization dedicated to fostering the success of Chicano/Hispanics & Native Americans, from college students to professionals, in attaining advanced degrees, careers, and positions of leadership within STEM.
Today, the organization serves nearly 6,000 members and has 115 student and professional chapters throughout the United States and Puerto Rico. SACNAS influences a larger STEM community of over 25,000 through outreach, advocacy, and production of the National Diversity in STEM Conference. Learn more about SACNAS on Facebook or Twitter.
Considered the founder of the biotechnology industry, Genentech is a leader in the discovery, development, manufacturing, and commercialization of medicines that treat patients with serious or life-threatening medical conditions. The Genentech Foundation focuses on three charitable giving goals: advancing scientific knowledge, enhancing health outcomes, and building strong communities to build real and lasting change.
Additional Resources
• Learn more about SACNAS leadership programs.
• SACNAS Fact Sheet