Speakers will underscore the critical importance of equity and inclusion as part of the national conversation on science
SAN DIEGO, CA — On Saturday, May 4, science advocates and educators, scientists, concerned citizens, students, and members of SACNAS (Society for Advancement of Chicanos/Hispanics and Native Americans in Science) will be participating at San Diego's Rally for Science to highlight the important role of science in public policy. Participants want to encourage community discussions on issues including climate change, vaccines, and citizen science. Panelists will include scientists from the region and other community leaders. There will also be a large science expo and attendees will attempt to make the world's largest human DNA strand.
"Short-sighted policy decisions are being made at a great cost to society. However, there are actions we can take to mitigate these. The Rally is a way to energize the scientific community and to provide practical tools so that together we can effect change," said Dr. Angelica Rocha, Behavioral Neuroscientist and San Diego for Science Rally Organizer.
The Rally will include interactive conversations with SACNISTAs, including Dr. Richard Armenta from the California State University San Marcos SACNAS Chapter and Beto Vasquez, CREATE Outreach Coordinator at the University of California, San Diego.
As the nation's leading STEM diversity organization, SACNAS is working to ensure diversity in STEM is central to this national conversation. SACNAS also wants to highlight how underserved communities are the first and worst impacted by non evidence-based policies.
WHAT:
San Diego's Rally for Science connects San Diegans with important research, demonstrates the many ways good science affects day-to-day life and shows how policies supporting and supported by science can help us solve climate change, disease, hunger, and other global problems.
WHO: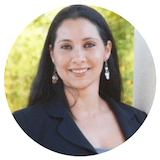 Dr. Angelica Rocha, Behavioral Neuroscientist and San Diego for Science Rally Organizer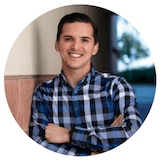 Dr. Richard Armenta, Professor at California State University San Marcos in North County San Diego and Public Health-Epidemiologist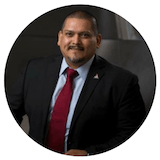 Beto Vasquez, Outreach Coordinator of CREATE, University of California, San Diego
Interviews can be coordinated with San Diego for Science organizers Rob Cooper, Navid Zohoury, Leah Schuchter, and Angelica Rocha before and during the rally.
WHEN: Saturday, May 4, 10:00 a.m. to 1:00 p.m.
WHERE: Waterfront Park, 1600 Pacific Highway
VISUALS:
Thousands of participants are expected – with lots of clever signs. We will also attempt to create THE WORLD'S LARGEST HUMAN DNA STRAND. Three interactive town halls, with expert panelists, will address questions on Climate and Energy, Vaccines/Public Health and Citizen Science. In addition, there will be a science expo, featuring representatives from the Fleet Science Center, Natural History Museum, academic outreach groups, and others.
---
About SACNAS
SACNAS is an inclusive organization with over 45-years of experience fostering the success of Chicanos/Hispanics & Native Americans, from college students to professionals, in attaining advanced degrees, careers and positions of leadership in STEM. SACNAS serves approximately 6,000 members, a larger community of 20,000, and with 115 SACNAS student and professional chapters throughout the U.S. and Puerto Rico.
ABOUT SAN DIEGO FOR SCIENCE
San Diego for Science is a 501c3 nonprofit founded to harness the viral enthusiasm for the 2017Marches For Science. Our mission is to connect the community with the amazing science being done in San Diego, which is too often hidden from view.
In the past two years, we have reached an estimated 20,000 San Diegans with inspirational speakers, ranging from middle school science fair winners to university professors, and a science expo with demos from the Fleet Science Center, SD Natural History Museum, outreach groups from the major research institutions and more.
The Rally for Science is a positive, nonpartisan, family-friendly and educational event to celebrate science in society. We believe science is for everyone and are gathering to demonstrate that belief on May 4, 10 AM at Waterfront Park, 1600 Pacific Hwy, San Diego, CA 92101.